An all-volunteer charitable organisation led by a board of trustees. Our aim – to give back to those who have given so much.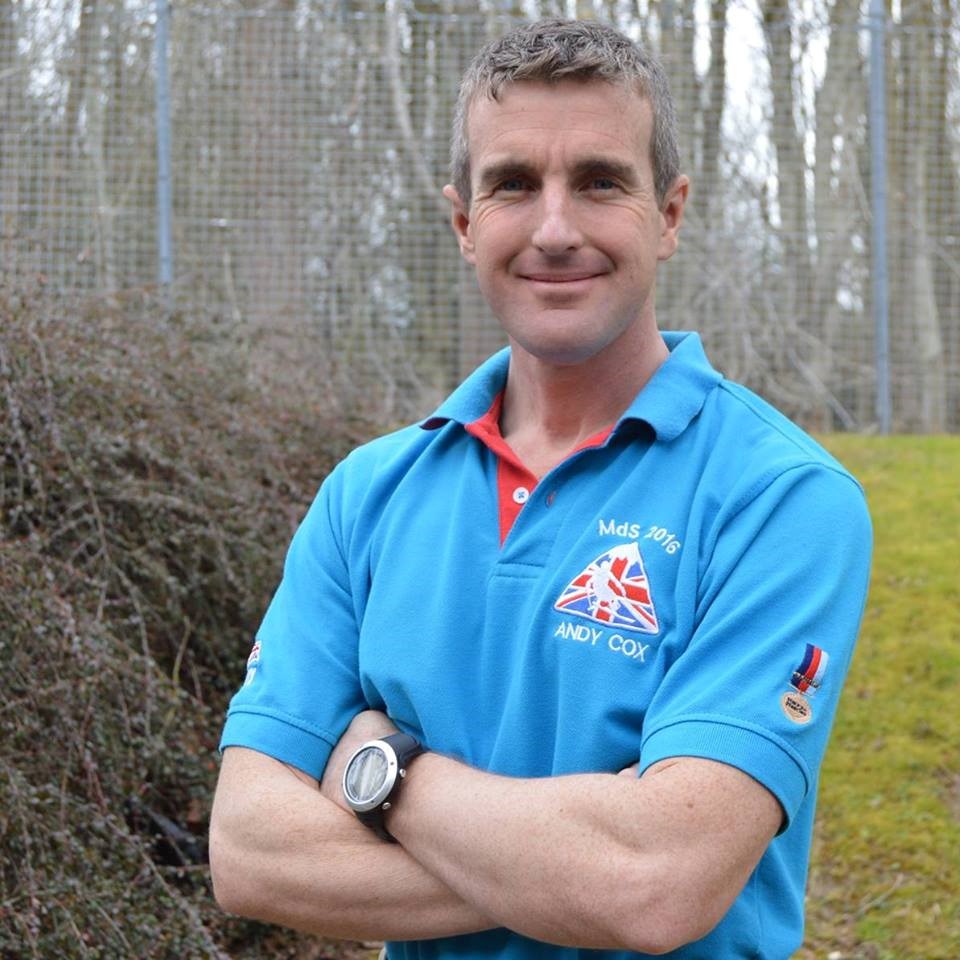 Colonel Andy Cox MBE – Chief Executive Officer (CEO)
Andy Cox has served in the British Army since commissioning into the Staffordshire Regiment (Infantry) in 1996. Regimental duty included Light Role, Armoured Infantry and Reconnaissance soldiering; with operational commands in Northern Ireland, Kosovo, Iraq and Afghanistan. His most pivotal and developmental appointments to date have been Chief of Staff 12th Mechanized Brigade and Chief of Staff Task Force Helmand, Commanding Officer of the Army Training Regiment, and Assistant Head Organisation and Strategy in the Army Headquarters. Andy is a graduate of the Higher Command and Staff College and is currently serving as the Chief of Staff and Deputy Commander of Joint Force Headquarters (JFHQ), responsible for the UK's extremely high readiness, overseas crisis response.
His experience serving globally on operations, in command and in combat and strategy posts has honed his belief in the power of diverse teams and the value of building empathy and rapport.
Always a keen sportsman and endurance runner, his love of snow and mountains led him to volunteer to support the Armed Forces Para-Snowsports Team. Having served as the Chief Financial Officer (CFO) for three years, Andy was his appointed as the Chief Executive Officer (CEO) in May 2019. With two sons to father, the smidgen of time that remains is usually spent surfing with his family in Cornwall.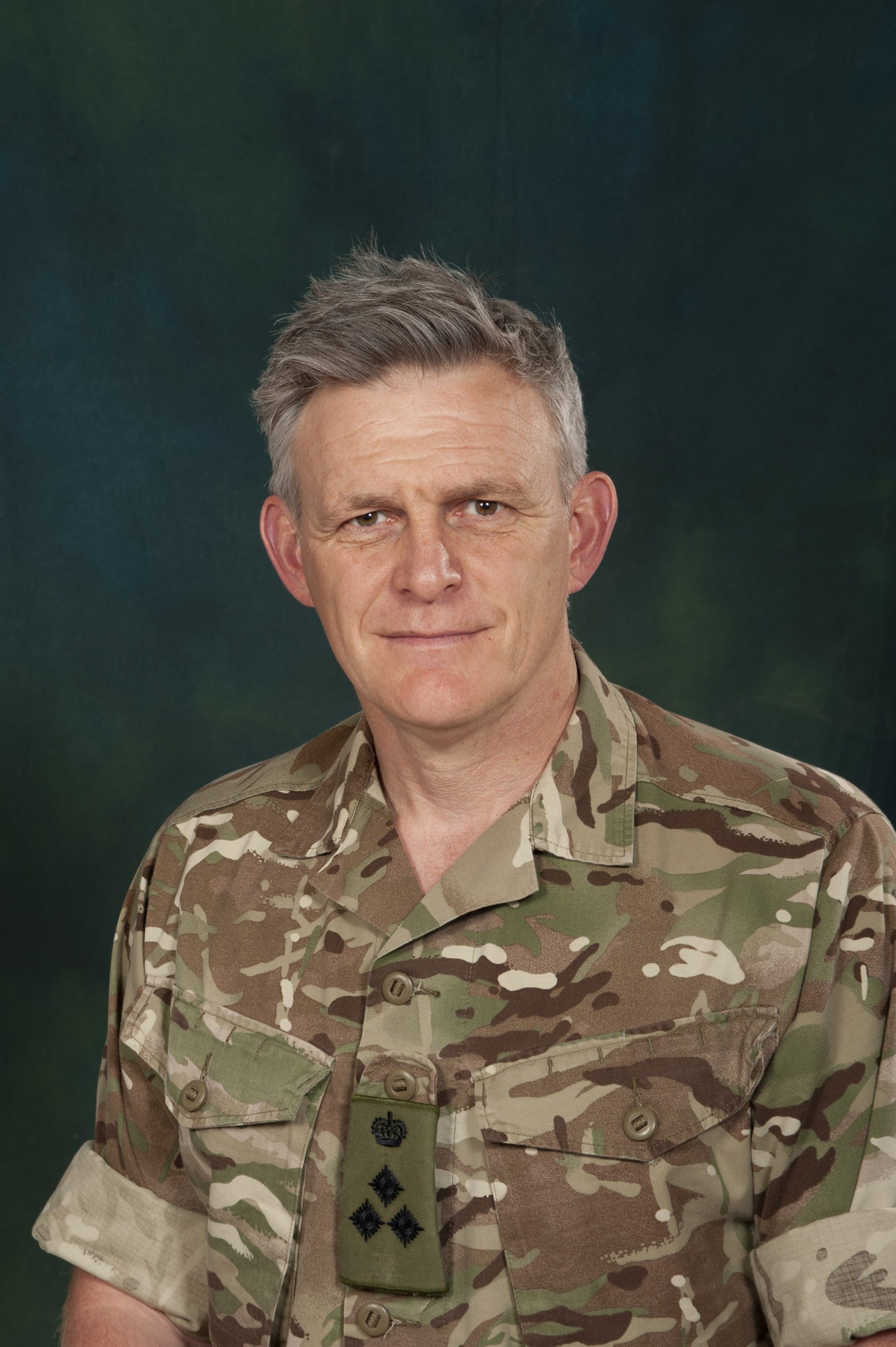 Brigadier Mark Pullan MBE – Chief Information Officer (CIO)
Mark Pullan has served in the British Army since his commissioning into the Royal Regiment of Artillery in 1996. He has commanded at every level on operations including multiple deployments to Bosnia, Kosovo, Iraq and Afghanistan.
Career highlights have included Regimental Command of an Air Defence Regiment, responsible for the protection of the London Olympics and the Falkland Islands and, most recently, Brigade Command of 1st Artillery Brigade; an organisation comprising of four and a half thousand Regular and Reserve personnel from across the UK. Diversity in every organisation he has Commanded has proved extraordinarily important to him, where flexible thinking and organisational agility is paramount. Mark is the Defence Champion for the Rastafarai Network. He has worked hard to develop awareness and fair representation for the quickest growing minority faith group in Defence.
Mark is a graduate of the Higher Command and Staff College and the Major Programme Leadership Academy (Oxford), with continual personal development a central tenant to his leadership principles.
Sport rests at the heart of Mark's career and still plays an important part in his family and professional life. He is the Chairman of both UK Armed Forces Golf and Army Golf Associations, whilst currently Chairman of Royal Artillery Winter Sports (Alpine, Nordic and Snowboarding). Whilst rugby and most team ball sports are regretfully in the rear-view mirror, he will try any sport once; its being part of a team that matters.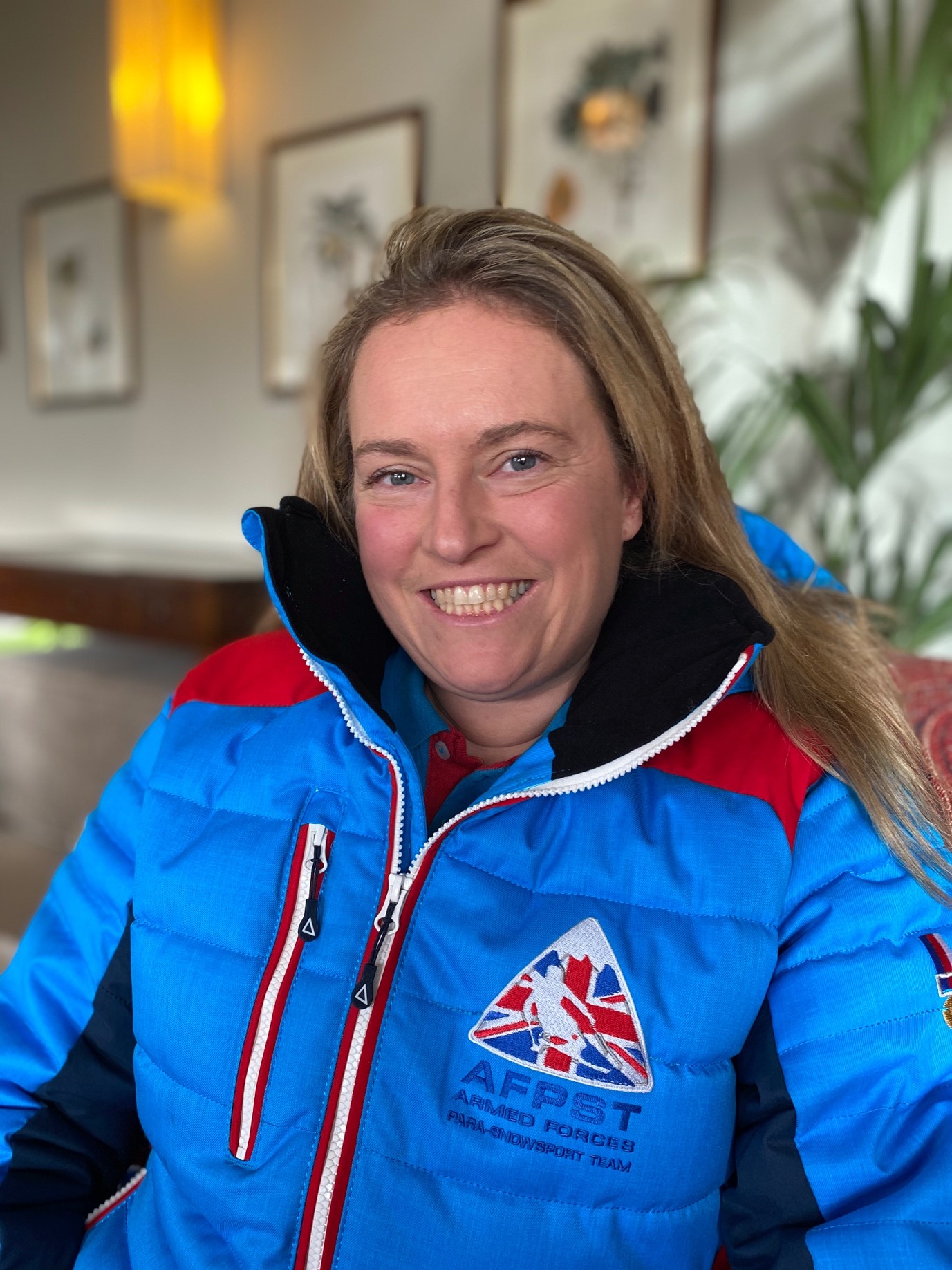 Elizabeth Winfield – Chief Operating Officer (COO)
Major (Retired) Elizabeth Winfield served with the Royal Logistic Corps for 18 years and has now transition into civilian life to find new ways to give back to the military community. Currently running her own business, Elizabeth still finds time to support the local Combined Cadet Force as the Contingent Commander and reach out to the wider charity sector. Her real passion lies in adaptive Winter Sports. As a valued member of AFPST, Elizabeth has developed and delivered the first ever Para Nordic Ski Team for Great Britain and continues to run the Paralympic Inspiration Programme along with a number of other key tasks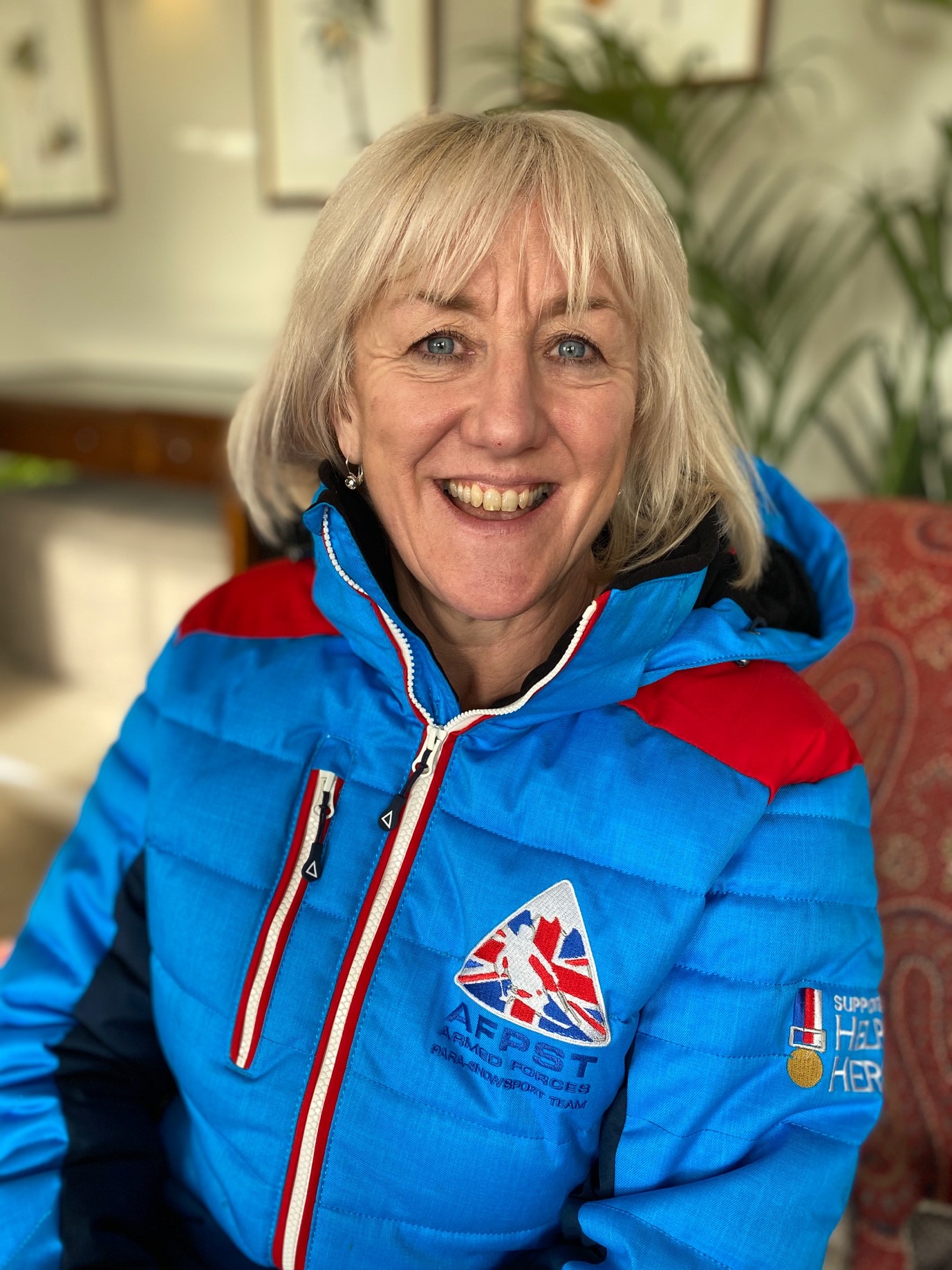 Jill Ahrens – Chief Financial Officer (CFO)
Jill Ahrens was originally introduced to the AFPST when her husband joined the Nordic Performance Team as an athlete. She started supporting the charity by doing some logistical administrative work, before joining the Board and subsequently becoming the Chief Financial Officer in 2019.
Having left school at sixteen, Jill studied to become an Accountant whilst working in Local Government. She then joined a local Chartered Practice for three years before going on maternity leave with her first child. Jill has since worked for herself for almost 30 years, collaborating with and supporting a client base of Owner Managed Business. She was also a Director at Derby County Football Club for a period of time, where she was responsible for all the day to day activity.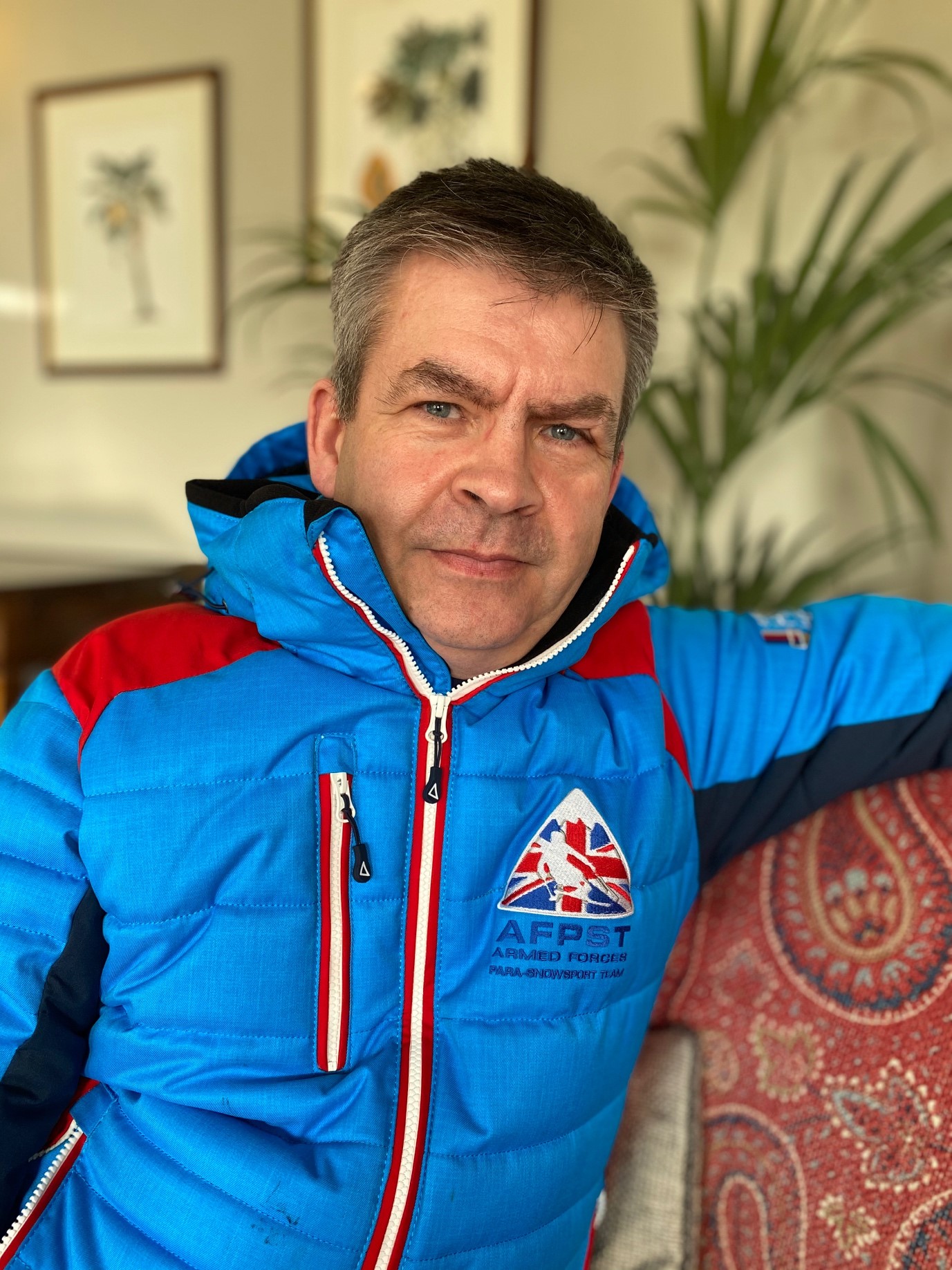 Paul Spanner – Director
Paul is a former Royal Marines officer, now appointed a director within PwC 's government and public sector professional services division. Paul was previously helped by the charity following a sporting injury in 2013. Appointed to the board of directors in May 2019 he brings with him the experience of a former athlete who has successfully transitioned into civilian life. Paul also worked for two former Home Secretaries and whilst at the Home Office was a champion for placing WIS personnel within the department. Paul is passionate about helping athletes return to paid employment at the appropriate time in their recovery journey.
Paul is married to Jenny they both have an interest in all snow sports, sharing a passion for the mountains and what they bring to an individual's recovery through active participation in sport.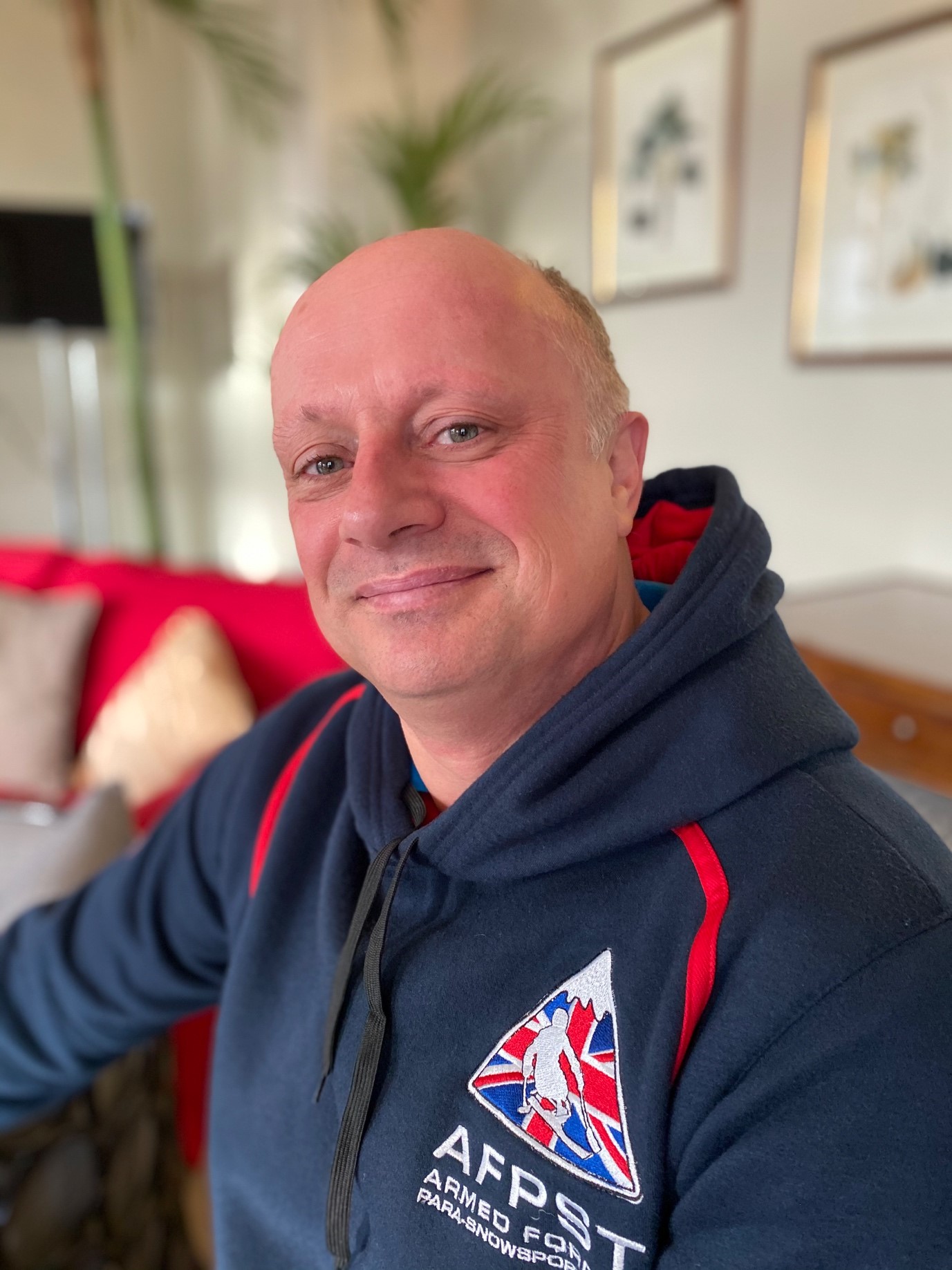 Spencer Bull – Director
After 29 years of service in the British Army, Spencer was medically discharged in 2017 with Multiple Sclerosis. During his final 10 years of service he commanded a Personal Recovery Unit, worked at Army Headquarters in Welfare and liaised with service charities. He is currently engaged in numerous voluntary roles and is passionate about passing on his learned experience and educating the next generation. As a keen skier and member of the Board, Spencer is able to act as a voice for our athletes and their families.
Spencer was extremely fortunate to be selected for Team UK at the INVICTUS Games in Sydney 2018, competing in sailing and swimming. 'We, (my family), all live with MS, but that does not stop me from living for the day whilst planning for the future!'.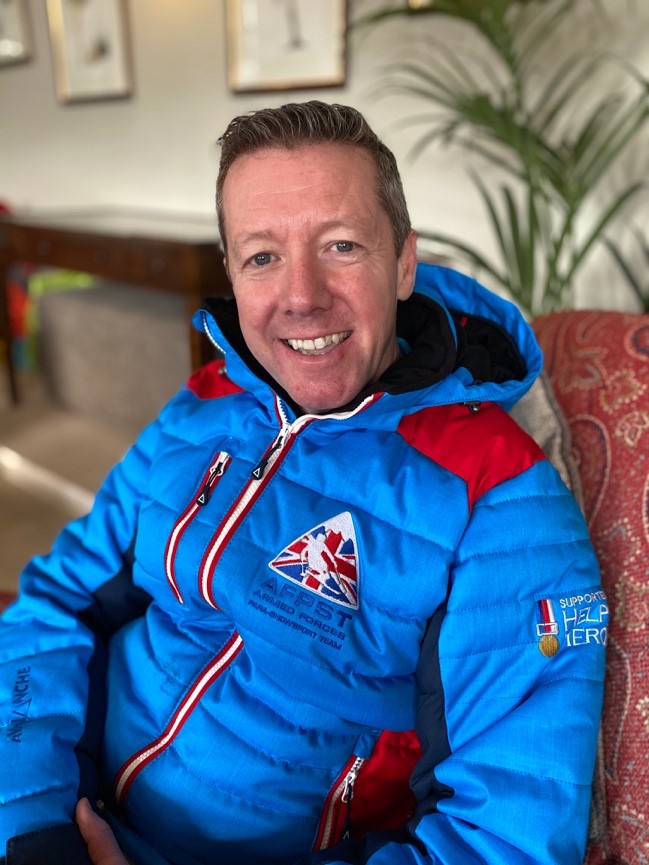 Brigadier Fred Hargreaves OBE – Director
Brigadier Fred Hargreaves OBE assumed the post of Deputy Director UK Invictus Games Delegation in September 2018, responsible alongside partners in Help for Heroes and The Royal British Legion for the successful delivery of the UK Team to the Invictus Games. He is also the Deputy Armed Forces Disability Champion.
Joining the Army as an Apprentice in 1985, he has over 34 years' experience of Coalition C4ISR and Cyber at the tactical, operational and strategic level. He has served in Germany, Belize, Bosnia, Kosovo, Iraq, Afghanistan and the USA, is a graduate of the Higher Command and Staff Course and the Royal College of Defence Studies, and has two Masters Degrees.
Brigadier Hargreaves has over twelve years' intimate engagement with sport and adventurous training for serving and veteran wounded, injured or sick personnel. He is the founder of Battle Back, the UK MOD's programme which aids the recovery of wounded, injured and sick Service personnel through sport and adventurous training, was the CEO of the charity the Armed Forces ParaSnowsport Team (www.afpst.co.uk) for over 5 years and is a Director in the Soldiers' Arts Academy c.i.c. which provides a platform for injured veterans to use the arts to help their recovery and transition to employment.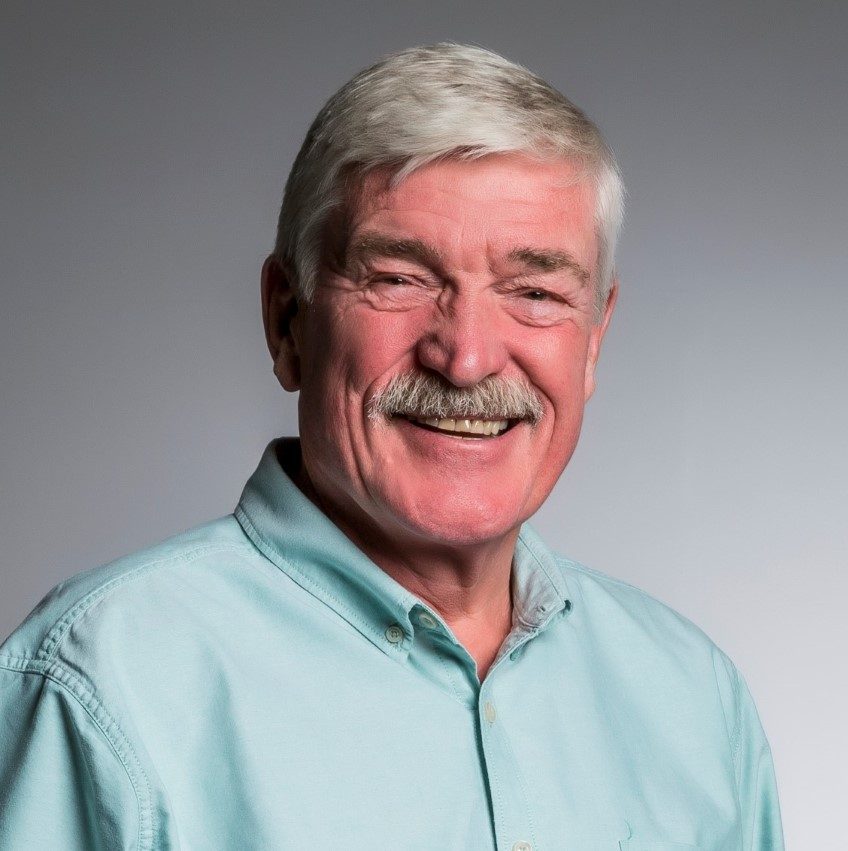 Clive Jecks – Director
Clive Jecks spent his career in the IT sector. His most recent role was Director of the Defence Division at Allocate Software plc. This was mainly focused on national and international militaries, including the UK Service Commands, all branches of the Australian Defence Force and NATO. It was during this time that Clive was introduced to AFPST and he was immediately captivated by the outstanding work of the charity and the determination and resilience of the athletes, resulting in him becoming a donor until his recent retirement.
Prior to working for Allocate Software, Clive held technical, sales and management positions in a number of blue-chip technology companies: IBM; Wang Laboratories, (reporting to the UK Board); System Software Associates, (regional Managing Director in Germany, then BeNeLux) and Marconi (European Vice President, Broadband Division).
Clive is deeply involved in his local community and for leisure enjoys skiing, riding a mountain bike, (both with far more enthusiasm than skill) and watching rugby.
He lives with his wife, Beryl, in Surrey and they have a second home in France, which they visit regularly. They have two grown-up offspring: Sarah, a physiotherapist and Peter, an executive recruitment consultant.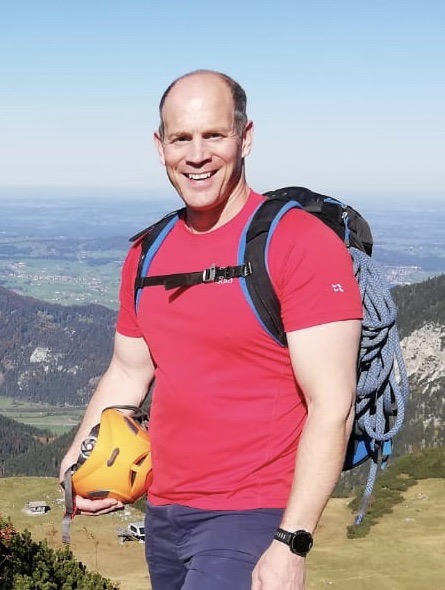 Colonel Andrew (Andy) Garner OBE
Andy joined the British Army as a Junior Soldier Apprentice in 1990 and commissioned into the Duke of Wellington's Regiment in 1994. Regimental Duty included Light, Mechanised and Armoured Infantry soldiering and deployments around the world including Northern Ireland, Kosovo, the Falkland Islands, Brunei and multiple deployments to Iraq and Afghanistan.
Career highlights have included Company Command of Corunna Company 1st Battalion The Duke of Lancaster's Regiment which included a very demanding 7-month deployment to Nad-e-Ali, Helmand Province in Afghanistan. Command of the 1st Battalion The Yorkshire Regiment which saw the unit re-role to Armoured Infantry and conduct highly successful deployments to Canada and Poland. Finally, being embedded with US Army 10th Mountain Division deployed in Iraq during the aftermath of the defeat of Daesh in 2018.
Andy is a very keen sportsman and enjoys all outdoor pursuits including mountaineering, rock climbing, offshore sailing and ski touring. He has led successful expeditions in Africa, North America and across Europe. It was the recognition of the power of outdoor pursuits and the benefit it had on his soldiers' wellbeing that drew him to the Armed Forces Para Snowsports Team Charity.
Join Our Team
If you want to join the programme and become part of our team, please contact us for more information.